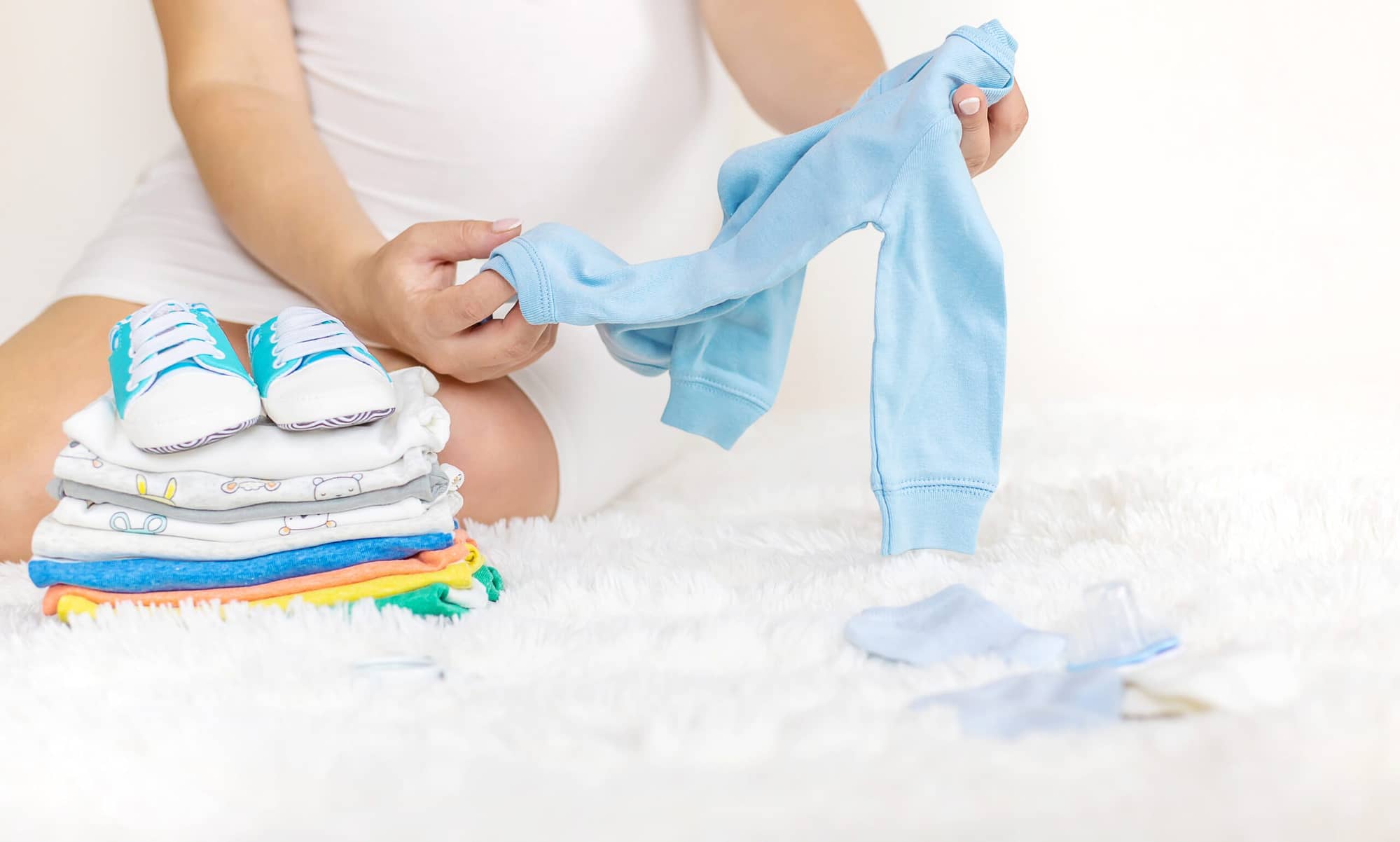 Bringing a child into your life through surrogacy is one of the most wonderful joys you can feel.
Surrogacy is a great way to make the family you dream of. Over the past years, Royal Surrogacy has tried very hard to develop a process that guarantees a baby for those who dream of completing their family. As a result, we have a high success rate for bringing a baby home.
We believe that everyone, regardless of ethnicity, religion, age, marital status, gender, or sexual orientation, should have an equal chance of becoming a parent through surrogacy. We have spent great efforts helping intended parents start and grow their families, which makes us one of the best surrogacy agencies in operation. 
The best clinic and Top experienced doctors and medical team
The medical center we work with is outfitted with the latest in innovative and up-to-date equipment in the field according to state-of-the-art Western standards. The medical staff includes fluent English-speaking doctors and specialists from the full range of professional medical disciplines, including fertility, embryology, etiological diagnosis, and more. So, here are some of the most crucial aspects we took into consideration before collaborating with the IVF clinic and birth hospital.
Success rate
An IVF clinic must have a minimum of 500 cycles annually to be chosen by our agency. This clearly demonstrates the high qualification of the staff members and the standards the clinic follows.
Fertility doctors
It is of utmost importance to collaborate with doctors who are involved in scientific work and take part in international conferences. ESHRE – the European Society of Human Reproduction and Embryology is an umbrella organization that collaborates globally and advocates universal improvements in scientific research and harmonization in clinical practice. Our priority is to cooperate with doctors who have experience with this organization.
Embryo laboratory
It is vital for the IVF process to safely store frozen biological materials like sperm, eggs, and embryos. Thus, we take into consideration the standard of embryo labs and only collaborate with the top-ranked ones.
Embryologists
These professionals must have strong practical and theoretical knowledge to be selected by us. They should be involved in infertility treatment and reproductive research. Therefore, they need a solid knowledge/theoretical understanding of human reproductive biology, embryology, and have the practical skills necessary to perform delicate procedures needing full attention from them.  At royal surrogacy, we only cooperate with embryologists who have a sound scientific backgrounds. A primary degree in the life sciences is a must—at least one year of supervised hands-on practical training on the job. One needs good hand-eye coordination and excellent spatial and motor skills. Your eggs/sperm and embryos are microscopic and need to be treated with love and respect. The success of IVF depends upon obsessive attention to detail and each embryo needs to be treated as an individual patient.
Maternity hospital
Top experienced professors because you are dependent on their call with your babies life! they make the most important decisions and the hospital must be ready for any case with all the equipment at any moment! 
Subtle Team
Royal Surrogacy has a stellar team. Ilana Bar Diddone, the Royal Surrogacy's CEO, has established this organization after her first own experience of the lengthy, challenging surrogacy journey to motherhood. She helps the agency with her closeness to the local culture and her ability to effectively communicate with staff and authorities. We also work with the best-experienced professionals in the field, including counselors, attorneys, and fertility specialists. Therefore, sincere guidance and being a member of the family is the guiding and cornerstone principle in the company policies.
Comprehensive Process
A successful surrogacy journey is based on a carefully planned and transparent process with defined goals for each case. At Royal Surrogacy, we think that each couple has its own magnificent story, and each story means the whole world to them. So, our premise is that you don't have to adapt to a fixed plan. Instead, the chosen plan will be adapted and personalized especially for you!
Supporting LGBTQ+ Community
Surrogacy is a wonderful option for same-sex parents who are ready to complete their families. This parenthood path allows members of the LGBTQ+ community to fulfill their dreams of becoming parents while keeping a genetic link to their children. Royal Surrogacy has been helping the LGBTQ+ community on the path of parenthood for years. We bring an immense amount of experience to surrogacy, which is a highly complex process in nature. Each surrogacy journey is based on tremendous efforts of planning, coordination, and legal aspects of regulations. However, the Royal Surrogacy team provides intended parents almost 24/7 with balancing the quality and cost of each program.
Experienced Abroad
Royal Surrogacy provides Indented Parents with specialized surrogacy solutions abroad, particularly in Georgia, Israel, Argentina, and the USA. Royal Surrogacy has gained a reputation for higher success rates. We are the only agency that operates out of hospitals and maintains close collaboration and excellent relations with local medical staff.
Experienced Attorneys
Royal Surrogacy attorneys are among the most experienced attorneys in their fields. Having such attorneys with favorable surrogacy laws, we offer the best legal representation and advice to our clients. Because we partner with the best attorneys, we have never had a contested case or a case where the intended parents did not immediately get their parental rights to their children. Your attorney will guide you through every step of the legal process, from getting the surrogacy contract to having recognition of your parental status from the court.
Trusted Transport Service (Delivery of Genetic Materials)
We provide you with our trustworthy genetic material transportation service. Our provider works with us constantly and is responsible for managing documentation and all necessary permission to enable smooth and safe transport. Of course, we ensure the safety and efficacy of the process. You are updated about the process and notified when the genetic materials are delivered.
Your match, your way!
Starting your family via surrogacy is an enthusiastic process. If you've selected a surrogate to carry your child, you might already have been on a long journey to this moment. Choosing the right surrogate for your family is a connection that you feel with her and a shared sense of purpose in your surrogacy journey. In other words, a woman who is trustworthy, compassionate, and shares your commitment to family. It's crucial to choose who shares your expectations, both during and after pregnancy.
Therefore, we fully understand that surrogate matching is a careful process and needs the supervision of the medical team. A potential surrogate is evaluated by our coordinators to select the surrogates who have relevant qualities for this role. For example, caring, understanding the parents' feelings, and supporting them have easy processes for everyone.
At Royal Surrogacy, the surrogates we select do not have a financial interest only to pursue this journey. They honestly want to help those who are not capable of having a child. They know that everyone deserves to have a family and do the best they could to make intended parents' dreams come true. To conclude, the surrogacy journey is quite complex and includes several aspects you should consider before following it. First, it is important to select a surrogate who is the right fit for your needs and a decent candidate.
However, if there is a team of professionals willing to help you through this process, you can stay calm. At Royal Surrogacy, you are in the right hands. We assure you that our surrogates are experienced and healthy, which is one of the most crucial values. To us, each story is special, and our programs are tailored specifically to your needs. In addition, a great team of coordinators is involved in the surrogacy process to make sure that this journey is more comfortable and more accessible for intended parents and surrogates.
Better Days are Coming
I invite you to join the Royal Surrogacy family where we truly understand the difficulties you face, the intense desire for having a baby, and your sweet dreams of having your own family. We will be there throughout the journey holding your hand, guiding, and supporting you till your dreams come true, and you embrace your precious baby.